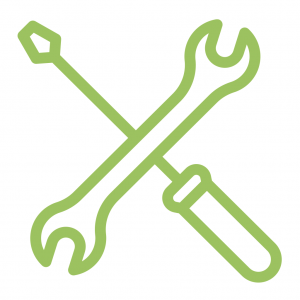 BROME Compost carefully assesses the desired location and implementation of your system so that its use is optimized and made easy for your operators.
Allow us first to propose the ideal location for your composting system. In order to do so, we take various factors  into consideration, such as its orientation, allowing for quick setup and simpler, more efficient daily logistics.
In order to implement the organic waste management solutions we propose, our team can take care of setting you up with your new composter and its additonal modular extensions in accordance with BROME standards. Our involvement at this step provides you with the workmanship and know-how essential to getting your composter up and running. When our team leaves your site, your composting system is perfectly operational.
We offer you guidance through all stages of your new investment:
Support in the siting and oritentation of your equipment with 3D sketches to better plan and design surrounding infrastructure;
Help for you and everyone involved in your operation to set a reasonable timeframe;
Shipping arrangements;
Order tracking and communication;
Additional support on demand.
Delivery and setup
Consultation for set-up
Coordination and communication throughout the delivery process;
Coordination and support during assembly (or complete assembly if need be)
Activation and operations management
Remote or on-site training for operators and all staff involved in the project;
Remote monitoring of all operations using custom tools, such as our web calculator