Composting Food Waste: Metro Lussier Case Study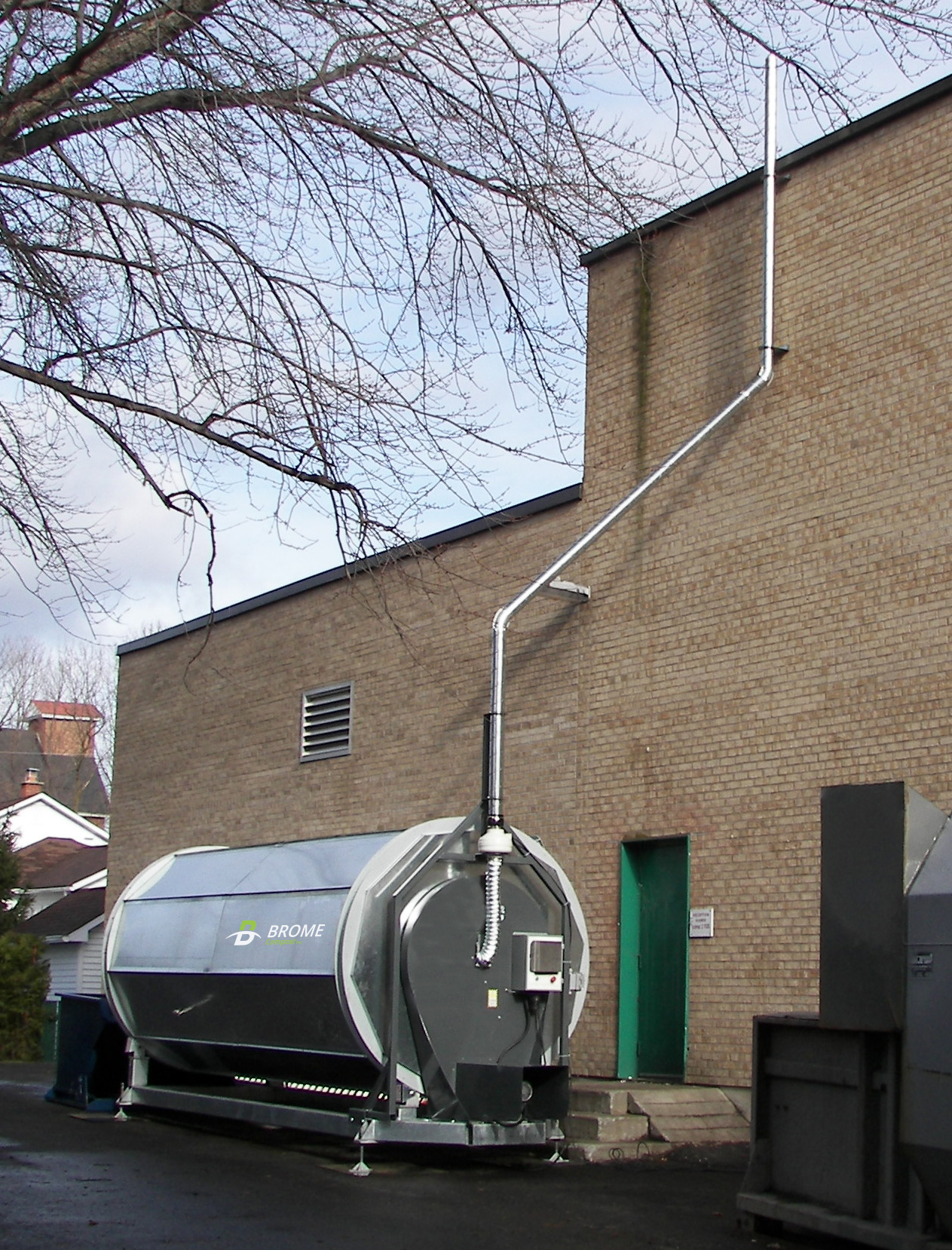 When he found out about new legislation calling for the total elimination of organic waste from all Quebec landfills by 2020, the owner of Metro Lussier Waterloo grocery store decided to take it upon himself to reduce his business' waste to a minimum. To accomplish this, he called Paul Larouche who worked with him on the implementation of his progam and Paul is still available to offer support to this day.
Louis-Martin Racicot wanted to re-evaluate his store's waste management practices in a practical and affordable way. He was fully aware that his employees would need an adaptation period, regardless of which method he ended up choosing. On-site composting seemed to be a great way to dispose of and add value to his business' compostable waste.
The BROME Compost team answered the call and set up a composting system fit for the company's needs, one that can yield a high-quality compost. BROME Compost trained an in-house operator with whom they shared their expertise and the results were astonishing.
Metro Lussier now use their compost to help rejuvenate the shores of Lake Waterloo and the city's flowerbeds. Mr. Racicot can congratulate himself on having a clear environmental impact on his community.