Ingenia

A modular system for on-site composting that adapts to your needs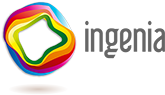 We are your partner for on-site composting
Brome Compost is proud to have developed a privileged relationship with Ingenia Green in order to offer its composting systems to their clients in Peru. Through this partnership, their clientele can benefit from the Brome Compost team's experience in setting up efficient composting systems adapted to the needs of larger scale projects, with the goal of:
Controlling risks surrounding pathogens thanks to thermophilic composting (when parameters are respected, temperatures of 55°C à 70°C are attained) and odour management.
Composting a wide range of organic matter (green waste, manure, food waste, plant waste, spent grain, coffee grounds and grape pomace, other agricultural waste, etc.)
Promoting self-sufficiency for smaller regions and territories
Reducing costs and controlling carbon footprints
Proposing custom solutions that can be adapted according to future growth and needs.
Ingenia Green is the first installer of in-vessel composters in Peru.  We give a personalized project assessment to our clients, which includes equipment selection and configuration, a maintenance plan and after sales service. Our services allow our clients to focus completely on composting all of their compostable waste on site.
Our solutions fit a wide variety of composting needs, ranging from projects with as little as 500 kg/day to projects with larger volumes of 10 tons/day or more.
Being able to work with our clients from the start of the project allows us to give complete support to those without composting experience. Our detailed analysis allows us to give precise and specialized solutions to our clients, who will receive special training sessions, which allow them to get a full understanding of the system and of the functions of the composter.