On-site composting systems that are even more efficient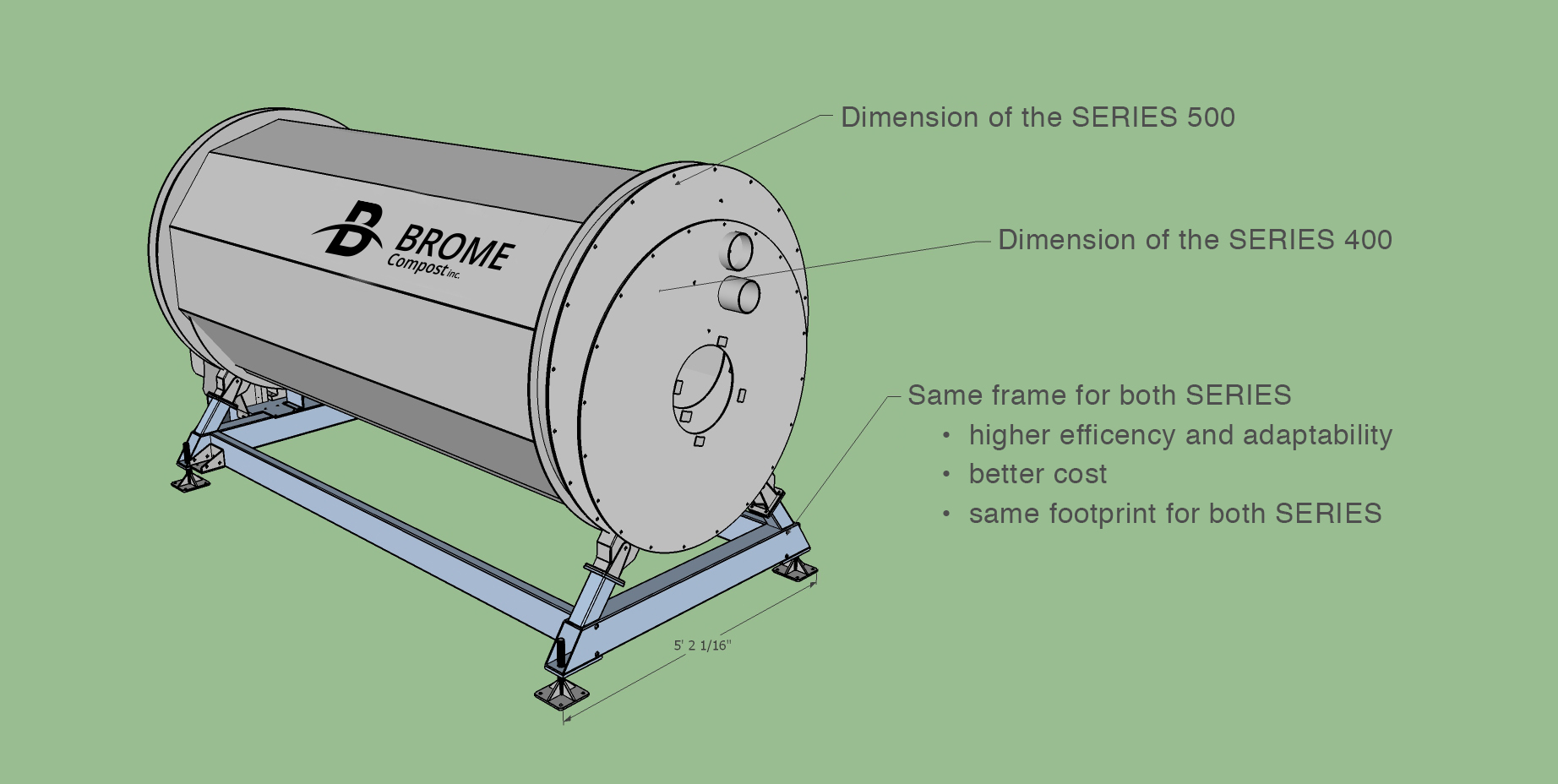 A composting chamber (cylinder) that with a diameter that is 27% larger increasing space-efficiency compared to the 400 series which has a diameter of only 48 inches.
Offers greater loading volume (particularly important for hog farms)
Allows for increased productivity (compared to the 48'' composter or smaller models') when it is necessary to optimize the composting capacity of a composter.
Offers a better value for cost compared to the 400 series.
Has the same footprint as the 400 Series, but with 27% higher capacity.
The 500 Series, as with all Brome Compost models is:
Modular and adaptable, so it is possible to increase its capacity to adapt to your needs
Able to connect to the wide array of options offered by Brome Compost
A variety of door options
Optimized ventilation
Automated screw-feeder
Interior and exterior use
Odour management
Programmable control panel
Models 510, 516, 524 and 530
Contact us to help you identify and define your needs and let us become a partner in the success of your compost project.