Rambridge

A modular system for on-site composting that adapts to your needs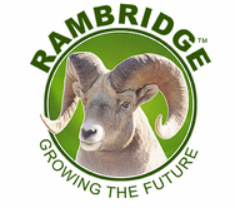 We are your partner for on-site composting
Brome Compost is proud to have developed a special relationship with Rambridge in order to offer its composting systems to all of Rambridge's clientele. This partnership will allow its clientele to benefit from Brome Compost's experience in the installation of efficient composting systems that are adapted to a wide variety of composting needs for, notably:
Destroy and denature grow wastes in Cannabis facilities to answer regulatory requirements
Transform the organic grow wastes in a valuable soil amendment
Reducing the costs of organic waste disposal
Proposing solutions that adapt as future needs evolve
Rambridge Wholesale Supply is an international manufacturer and wholesale distributor of garden and hydroponic supplies. Founded in 1982, we are a Canadian company that leads the market in product innovation and proven performance.
We are a sales and service oriented organization devoted to the growth and development of the gardening industry. As your wholesale distributor, we believe our goals are best met by providing the highest quality products and the best price